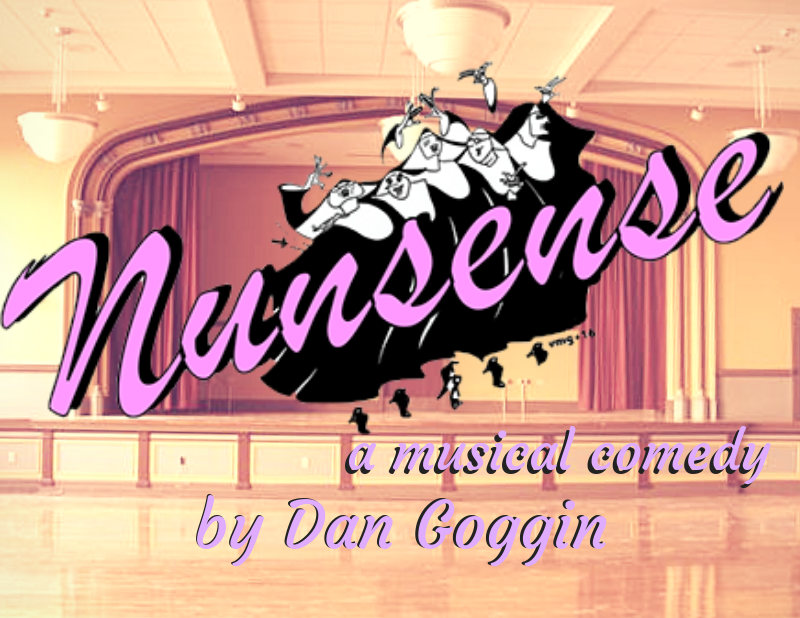 Nunsense*
Music & Lyrics by Dan Goggin
Directed by Zack Varela, Music Directed by Crystal Elise Mata
The show is a fundraiser put on by the Little Sisters of Hoboken to raise money to bury sisters accidently poisoned by the convent cook, Sister Julia (Child of God). Updated with new jokes, additional lyrics, two new arrangements, and a brand new song, this zany musical has been videotaped for television starring Rue McClanahan as the Mother Superior.
*This show replaced "Funny Things Happened on the Way to the Forum"
---
License: Samuel French, Inc.
CRYSTAL ELIZE MATA

Music Director
KEITH HERRMANN

Choreographer
LISA GIACCHINO TOLMAN

Rev. Mary Regina
DEBBIE BROADHEAD

Sister Hubert
SHAWNA AMODEI GLAD

Sister Robert Anne
JANA SMITH

Sister Amnesia