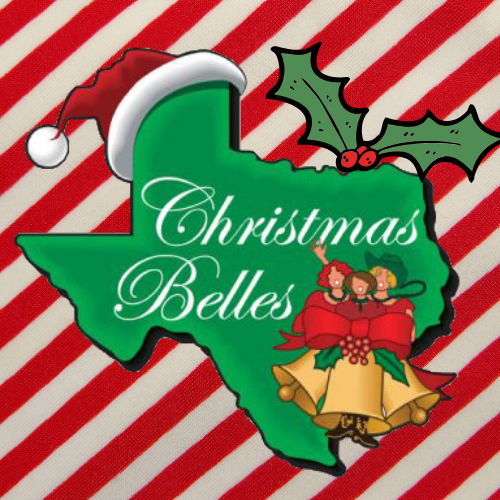 Christmas Belles
A Comedy by Jessie Jones, Nicholas Hope, Jamie Wooten
Directed by Julie Owen
From the writers of last season's A Doublewide, Texas Christmas, we bring you this season's holiday fare. It's Christmas-time in the small town of Fayro, Texas, and the Futrelle Sisters – Frankie, Twink and Honey Raye – are not exactly in a festive mood. A cranky Frankie is weeks overdue with her second set of twins. Twink, recently jilted and bitter about it, is in jail for inadvertently burning down half the town. And hot-flash-suffering Honey Raye is desperately trying to keep the Tabernacle of the Lamb's Christmas Program from spiraling into chaos.
For those unable to attend in person
,
 we are happy to offer, 
an option
to purchase a link to view the production privately at any time on your device(s) from December 18 through December 20, for $10. You may redeem Flex Passes for the streaming dates.
---
License: Dramatists
Dec 4 - 20
Fri. Sat. Sun.
*LiveStream Tickets Video Only
Jeffrey Merriman

Assistant Director
Vanessa Pearson

Sound/Light Designer
Lorie Halford

Sound/Light Tech
Robert Wise

Stage Manager
Vanessa Pearson

Geneva Musgrave
Judy Ahlhorn

Honey Rae Futrelle
Bruce Blifford

John Curtis Burtner
Jeffrey Merriman

Raynerd Chisum
Billy Chmielewsky

Dub Dubberly
Cassie Wright

Frankie Futrelle Dubberly
Connie Musler

Rhonda Lynn Lampley
Renea Runnels

Patsy Price
Robert Wise

Justin Waverly
THANK YOU:
The Pearl Theatre (Elvis Costume)
Revis Bell (the signs)
OUR SPONSOR: