Following the recommendations of local and federal government officials, Pasadena Little Theatre has canceled all performances of The Glass Menagerie to help prevent the spread of COVID-19/coronavirus. At this time, all scheduled events later in the Spring are expected to take place as planned. We will continue to monitor city recommendations and will inform you via email and social media if this changes.
We appreciate your patience and understanding as we navigate these unprecedented circumstances. Keeping you, our audience, and our artistic volunteers safe is our priority. We are evaluating the situation daily and are in regular contact with health professionals, city officials, and other arts companies. We will keep you updated as circumstances evolve. Should you have any questions or concerns, please feel free to reach out to our Box Office at 713.941.1758. Thank you, as always, for your continued loyalty and support.
PLT Board of Directors
Regular Season Show Times
FRIDAYS & SATURDAYS @ 8:00PM
SUNDAYS @ 2:30PM
May 08, 2020

--

May 24, 2020

Russell Stage

by Louis Santeiro

Directed by Crystal E. Mata Nelson Cruz, the youngest son of the Cruz family, is returning home for the weekend to introduce his girlfriend to the family. He comes home only to find everyone in the household occupied with their own plans. Nelson's mother, Dahlia, is obsessed with retrieving her husband from his new girlfriend; Eddie, the eldest son, shows up with his pregnant girlfriend; and pandemonium strikes when Dolores, Dahlia's sister, sees the face of the Holy Virgin in a tortilla. The miracle brings hordes of believers and reporters to camp out on their lawn. As they struggle with beliefs and conflicts, the endurance of family love is revealed to be the real miracle. License: Dramatists Play Services, Inc.
NEEDED IMMEDIATELY
FACILITIES VOLUNTEER(S)
PLT is in need of a volunteer(s) to take care of our Facilities issues, maintaining the physical building and immediate surrounding needs. (Groundskeeping not included) This volunteer would handle repairs and building issues as they arise, in a timely manner and contract / hire a professional repair person as needed.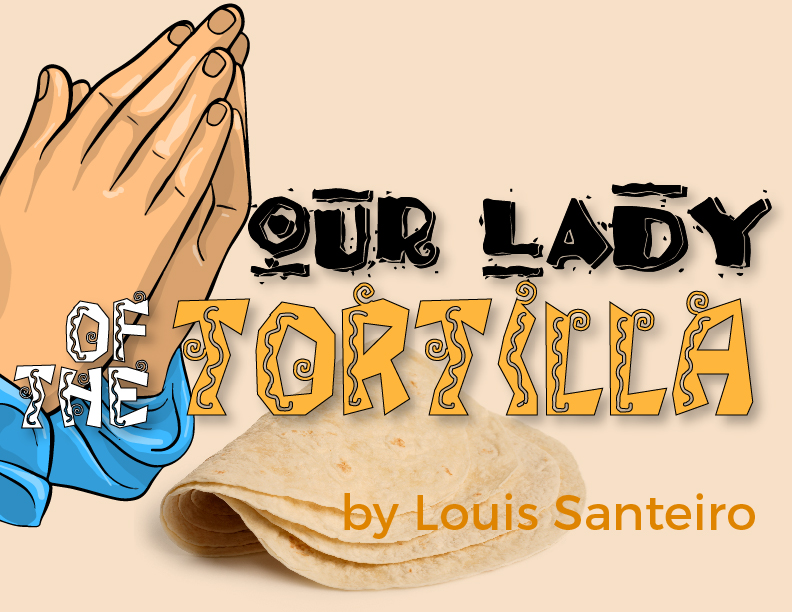 Our Lady of the Tortilla

by Luis Saintero
Directed by Crystal E. Mata
Sunday and Monday, March 15 & 16, 7 pm – 9:30pm
Performance dates: May 8 – 24
This is a non-paying gig.
Russell Stage (Main Stage)
See what people are saying About Us

Teresa Warren

Patron

 I have to say this was one of the best plays I've personally seen at PLT. ( and I've seen some good ones too).
Sybil tugged at my heart and I started tearing up at the beginning of her speech but … literally … by the time she finished and left the stage I was sobbing….. extremely good acting and directing !!  I had to sneak out the front past the actors because I was a blubbering idiot .. Please pass this on to the actors and directors

Teresa Warren

David Gerany

Patron

Absolutely loved the venue and the play we watched, produced by Judie Valentine.
I Can't recommend this place enough, if you've never been, please do yourself a massive favor….GO.

David Gerany

Maria Tobias

Saw Who's Afraid of Virginia Woolf with daughter. Loved the performances! What a great little treasure in our neighborhood!!

Maria Tobias

Diana Lewis

My husband and I went and saw "The Spitfire Grill" last weekend. It was FANTASTIC!!!!! I felt completely drawn into the play. The setting, and costumes reinforc…ed the direction of the play, together with awesome musical character portrayals…giving the whole experience a five star overall performance. It is funny at times, emotionally charged and has a great story line. Don't miss your last chance to see this play. You won't be disappointed

Diana Lewis

Jim Tommaney

The Houston Press

Dear Gregory R. Brown, There's rarely space to mention a theater's physical facilities in a review but I do like your space.

"Just a note to say how much I appreciate the generous tiered seating, which provides such good sight lines for the audience. And the handrails in the aisles are useful to the older folk – I wish some of the larger theaters would copy! It's always a pleasure to see a well-designed theater."

Jim Tommaney

Pat and Rose Ann Cook

Playwright

Dear Greg,
Just wanted to drop you a line to say what a delightful time Rose Ann and I had on Friday night. You put together SUCH an excellent production and your direction was right on point. One of my bugaboos about staging comedy is pacing – seems as if so many directors these days never heard of it. But you have the knack and also the ability to transfer your energies to your cast. Also, you have SUCH a wonderfully talented, skilled and, best of all, enthusiastic group there. I can't speak for other authors but I just can't write enthusiasm into a play – that has to come from the performer. And your group really put forth that extra, and decidedly valuable, effort that makes a script a play, even a revue such as this one.
Thank you and your cast and crew. Really made our Christmas season to see your remarkable and, if i may say so, very funny show! I don't feel the least bit awkward about saying that last part because SO much of the comedy came from your cast!

Merry Christmas

Pat and Rose Ann Cook

Jim Tommaney

The Houston Press

Pasadena Little Theatre was one of ten local theatres mentioned in the Houston Press online Christmas list of praise.

"Candy canes and full stockings to the many Houston theaters which do such brilliant work. Here's a small sampling from a cornucopia of talent, in no particular order: "Pasadena Little Theatre for an excellent To Kill a Mockingbird and for the hand rails in the aisles that aid the elderly. "Best wishes, and thank you for the good work.

Jim Tommaney