Regular Season Show Times
FRIDAYS & SATURDAYS @ 8:00PM
SUNDAYS @ 2:30PM
ONE THURSDAY SHOW THE LAST WEEK OF THE RUN @ 8:00PM
Show Dates: July 13, 14, 15, 20, 21, 22
Showtimes: 7:00 PM Friday and Saturday • 2:30 PM Sunday
Jul 13, 2018

--

Jul 22, 2018

Young Actors Workshop

Music and Lyrics by Lisa Lambert and Greg Morrison, Book by Bob Martin and Don McKellar

Directed by Janet Sharpley

A man in a chair appears on stage and puts on his favorite record: the cast recording of a fictitious 1928 musical. The recording comes to life and The Drowsy Chaperone begins as the man in the chair looks on.

Auditions June 2 @ 10AM ~ Workshop Fee: $175

License: Music Theatre International, Inc.
Jul 16, 2018

--

Jul 29, 2018

Young Actors Worshop

Comedy by Karen Woodford

Directed by Donna Bane

In this modern twist of a favorite, Prince Owen is depressed. He's ready to go to college and study computers (after all, the Kingdom of Kravitz is the only kingdom without a webpage!), but tradition dictates that he attend a ball in honor of his graduation and choose a bride.

Workshop Sign up July 16 @ 9AM ~ Workshop Fee: $125
Jul 19, 2018

--

Jul 29, 2018

Young Actors Workshop

by Maurice Sendak, adapted by Marla Miller

Directed by Vanessa Pearson

The story follows Max, nicknamed "Wild Thing" by his mother after causing mischief, sent to his bed without supper. While in his bedroom, he is whisked off to the place where the wild things are and where he names himself king. After a lot of rumpus, Max sends them all to bed and returns home where someone loves him best of all.

Workshop Sign up July 19 @ 9AM ~ Workshop Fee: $75
Jul 27, 2018

--

Aug 05, 2018

Black Box

Comedy by Josefina López

Directed by Crystal Elise Mata

Set in a tiny sewing factory in East Los Angeles in September 1987. Told from the point of view of Ana, the youngest employee at the factory, who yearns to go to college, but doesn't have the money. The action follows the course of a summer at the factory, as the women talk about their lives, loves and deepest desires while attempting to meet impossible production deadlines. License: The Dramatic Publishing Company of Woodstock, Illinois
CREW
Crystal E. Mata
Rose A. Mata
Ruben Freeman
Avry Diaz
Zack Varela
Director
Asst. Director
Set Designer
Prop Mistress
Light Designer

CAST
Jazmine Blas
Juliette Barron
Silvia Armendáriz
Claire Orellana
Janie H. Frederick
Ana
Estella
Carmen
Pancha
Rosalí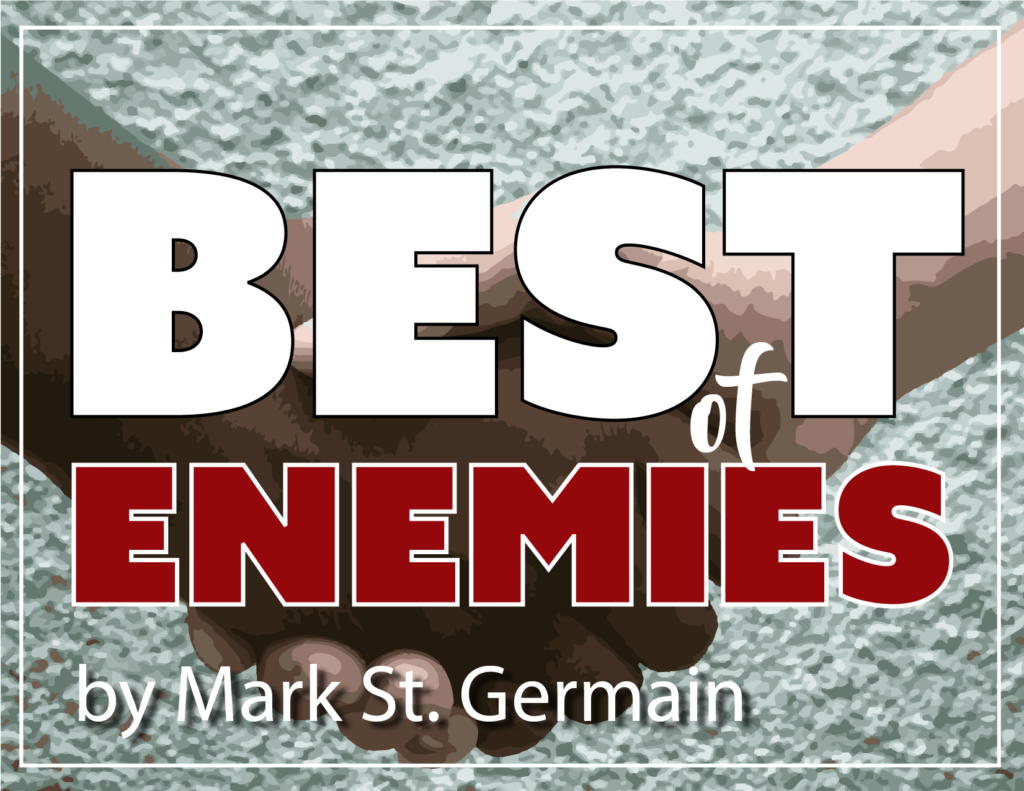 Best of Enemies
by Mark St. Germain
Directed by Gregory R. Brown
Audition dates: Sunday & Monday, July 8, July 9 7pm
Performance dates: August 31 – September 16, 2018
Based on The Best of Enemies by Osha Gray Davidson, a true story about the relationship between C.P. Ellis, a Grand Cyclops of the KKK, and Ann Atwater, an African-American civil rights activist, during the desegregation of the Durham, North Carolina, schools in 1971. It exposes the poison of prejudice in the hearts of Atwater and Ellis who, by facing each other, are forced to face the worst, and best, in themselves.
See what people are saying About Us

Teresa Warren

Patron

 I have to say this was one of the best plays I've personally seen at PLT. ( and I've seen some good ones too).
Sybil tugged at my heart and I started tearing up at the beginning of her speech but … literally … by the time she finished and left the stage I was sobbing….. extremely good acting and directing !!  I had to sneak out the front past the actors because I was a blubbering idiot .. Please pass this on to the actors and directors

Teresa Warren

David Gerany

Patron

Absolutely loved the venue and the play we watched, produced by Judie Valentine.
I Can't recommend this place enough, if you've never been, please do yourself a massive favor….GO.

David Gerany

Maria Tobias

Saw Who's Afraid of Virginia Woolf with daughter. Loved the performances! What a great little treasure in our neighborhood!!

Maria Tobias

Diana Lewis

My husband and I went and saw "The Spitfire Grill" last weekend. It was FANTASTIC!!!!! I felt completely drawn into the play. The setting, and costumes reinforc…ed the direction of the play, together with awesome musical character portrayals…giving the whole experience a five star overall performance. It is funny at times, emotionally charged and has a great story line. Don't miss your last chance to see this play. You won't be disappointed

Diana Lewis

Jim Tommaney

The Houston Press

Dear Gregory R. Brown, There's rarely space to mention a theater's physical facilities in a review but I do like your space.

"Just a note to say how much I appreciate the generous tiered seating, which provides such good sight lines for the audience. And the handrails in the aisles are useful to the older folk – I wish some of the larger theaters would copy! It's always a pleasure to see a well-designed theater."

Jim Tommaney

Pat and Rose Ann Cook

Playwright

Dear Greg,
Just wanted to drop you a line to say what a delightful time Rose Ann and I had on Friday night. You put together SUCH an excellent production and your direction was right on point. One of my bugaboos about staging comedy is pacing – seems as if so many directors these days never heard of it. But you have the knack and also the ability to transfer your energies to your cast. Also, you have SUCH a wonderfully talented, skilled and, best of all, enthusiastic group there. I can't speak for other authors but I just can't write enthusiasm into a play – that has to come from the performer. And your group really put forth that extra, and decidedly valuable, effort that makes a script a play, even a revue such as this one.
Thank you and your cast and crew. Really made our Christmas season to see your remarkable and, if i may say so, very funny show! I don't feel the least bit awkward about saying that last part because SO much of the comedy came from your cast!

Merry Christmas

Pat and Rose Ann Cook

Jim Tommaney

The Houston Press

Pasadena Little Theatre was one of ten local theatres mentioned in the Houston Press online Christmas list of praise.

"Candy canes and full stockings to the many Houston theaters which do such brilliant work. Here's a small sampling from a cornucopia of talent, in no particular order: "Pasadena Little Theatre for an excellent To Kill a Mockingbird and for the hand rails in the aisles that aid the elderly. "Best wishes, and thank you for the good work.

Jim Tommaney