Regular Season Show Times
FRIDAYS & SATURDAYS @ 8:00PM
SUNDAYS @ 2:30PM
ONE THURSDAY SHOW THE LAST WEEK OF THE RUN @ 8:00PM
Aug 31, 2018

--

Sep 16, 2018

Main Stage

by Mark St. Germain

Directed by Gregory R. Brown Based on The Best of Enemies by Osha Gray Davidson, a true story about the relationship between C.P. Ellis, a Grand Cyclops of the KKK, and Ann Atwater, an African-American civil rights activist, during the desegregation of the Durham, North Carolina, schools in 1971. It exposes the poison of prejudice in the hearts of Atwater and Ellis who, by facing each other, are forced to face the worst, and best, in themselves. License: Dramatists Play Service, Inc., New York.
CREW
Gregory R Brown
Leslie Barrera
Ann Dolbee
Zack Varela
Meg Sheridan
TBA
TBA
Director
Asst. Directors
Stage Manager
Production Design
Prop Mistress
Backstage Crew
Tech
CAST
Lanier Young
Tara G Brown
Trey Morgan Lewis
Rosemarie Trauschke
CP Ellis
Ann Atwater
Bill Riddick
Mary Ellis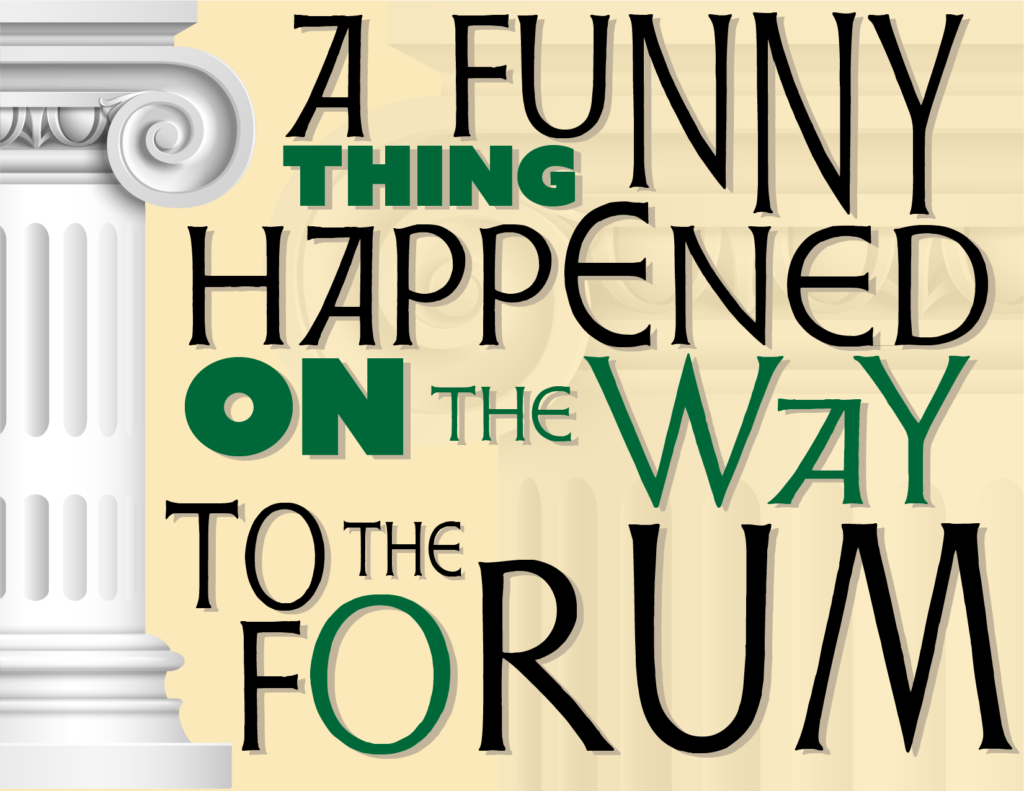 A Funny Thing Happened on the Way to the Forum

Music & Lyrics by Stephen Sondheim, Book by Bert Shevelove and Larry Gelbart
Directed by Zack Varela
Audition dates: Sunday & Monday, August 19 – 20, 7pm
Performance dates: October 18 – November 4, 2018
Russell Stage (Main Stage)
The musical tells the bawdy story of a slave named Pseudolus and his attempts to win his freedom by helping his young master woo the girl next door. Tony Award® winner.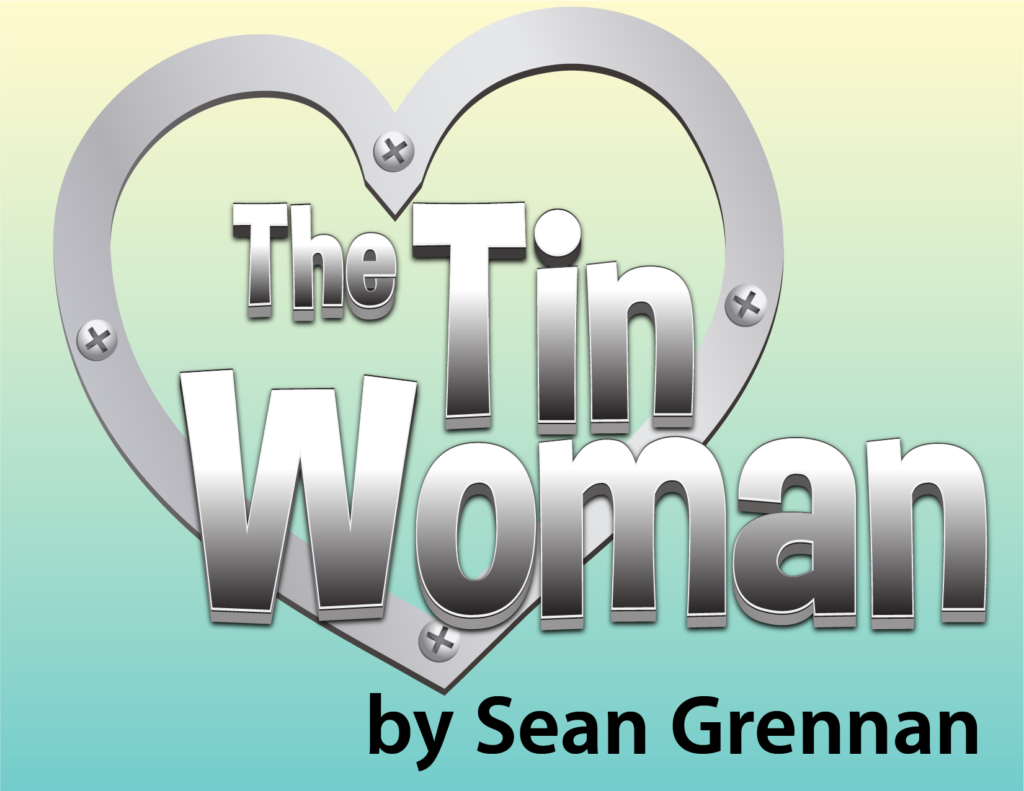 The Tin Woman

Comedy by Sean Grennan
Directed by Danielle Knight
Audition dates: Sunday & Monday, September 9, 10, 7pm
Rehearsals are Sundays – Thursdays 7pm – 10pm starting September 24th
Tech week November 5-8
Performance dates: November 9 – 18, 2018
Black Box 
Based on a true story, heart transplant recipient Joy enters a downward spiral, unsure whether she truly deserves a second chance. Meanwhile, Alice and Hank mourn the loss of their son, Jack, whose heart was used to save Joy. At a friend's urging, Joy tracks down Jack's family to find closure. But are Alice, Hank, and their daughter Sammy ready to accept Jack's death?License: Playscripts, Inc.
See what people are saying About Us

Teresa Warren

Patron

 I have to say this was one of the best plays I've personally seen at PLT. ( and I've seen some good ones too).
Sybil tugged at my heart and I started tearing up at the beginning of her speech but … literally … by the time she finished and left the stage I was sobbing….. extremely good acting and directing !!  I had to sneak out the front past the actors because I was a blubbering idiot .. Please pass this on to the actors and directors

Teresa Warren

David Gerany

Patron

Absolutely loved the venue and the play we watched, produced by Judie Valentine.
I Can't recommend this place enough, if you've never been, please do yourself a massive favor….GO.

David Gerany

Maria Tobias

Saw Who's Afraid of Virginia Woolf with daughter. Loved the performances! What a great little treasure in our neighborhood!!

Maria Tobias

Diana Lewis

My husband and I went and saw "The Spitfire Grill" last weekend. It was FANTASTIC!!!!! I felt completely drawn into the play. The setting, and costumes reinforc…ed the direction of the play, together with awesome musical character portrayals…giving the whole experience a five star overall performance. It is funny at times, emotionally charged and has a great story line. Don't miss your last chance to see this play. You won't be disappointed

Diana Lewis

Jim Tommaney

The Houston Press

Dear Gregory R. Brown, There's rarely space to mention a theater's physical facilities in a review but I do like your space.

"Just a note to say how much I appreciate the generous tiered seating, which provides such good sight lines for the audience. And the handrails in the aisles are useful to the older folk – I wish some of the larger theaters would copy! It's always a pleasure to see a well-designed theater."

Jim Tommaney

Pat and Rose Ann Cook

Playwright

Dear Greg,
Just wanted to drop you a line to say what a delightful time Rose Ann and I had on Friday night. You put together SUCH an excellent production and your direction was right on point. One of my bugaboos about staging comedy is pacing – seems as if so many directors these days never heard of it. But you have the knack and also the ability to transfer your energies to your cast. Also, you have SUCH a wonderfully talented, skilled and, best of all, enthusiastic group there. I can't speak for other authors but I just can't write enthusiasm into a play – that has to come from the performer. And your group really put forth that extra, and decidedly valuable, effort that makes a script a play, even a revue such as this one.
Thank you and your cast and crew. Really made our Christmas season to see your remarkable and, if i may say so, very funny show! I don't feel the least bit awkward about saying that last part because SO much of the comedy came from your cast!

Merry Christmas

Pat and Rose Ann Cook

Jim Tommaney

The Houston Press

Pasadena Little Theatre was one of ten local theatres mentioned in the Houston Press online Christmas list of praise.

"Candy canes and full stockings to the many Houston theaters which do such brilliant work. Here's a small sampling from a cornucopia of talent, in no particular order: "Pasadena Little Theatre for an excellent To Kill a Mockingbird and for the hand rails in the aisles that aid the elderly. "Best wishes, and thank you for the good work.

Jim Tommaney