Regular Season Show Times
FRIDAYS & SATURDAYS @ 8:00PM
SUNDAYS @ 2:30PM
Dec 06, 2019

--

Dec 22, 2019

Russell Stage

by J. Jones, N. Hope, J. Wooten

Directed by Julie Owen In this outrageously funny comedy, it's Christmas-time in the newest—and tiniest—town in Texas. And it's beginning to look a lot like trouble in Doublewide. Not only are the trailer park residents dealing with the stress of the holiday season, but they've just discovered that Doublewide is being doubled-crossed! License: Dramatists Play Services, Inc.
CREW
Julie Owen
Revis Bell
Vivian Perkins
Avry Diaz
David "Red" McNaughten, Robert Wise
Vanessa Pearson
Director
Assistant Director
Stage Manager
Light/Sound Tech
Backstage Crew
Lights & Sound Designer

CAST
Julie Owen
Cassie Wright
Kayla Skinner
Bruce Blifford
Lisa Tolman
Jeffrey Merriman
Marla Miller
Judy Alhorn
Robert Wise
Revis Bell
Big Ethel Sattelwhite
Georgia Dean Rudd
Lark Barken
Haywood Sloggett
Patsy Price
Norwood Crumpler
Joveeta Crumpler
Caprice Crumpler
Nash Sloggett
Voice of Harley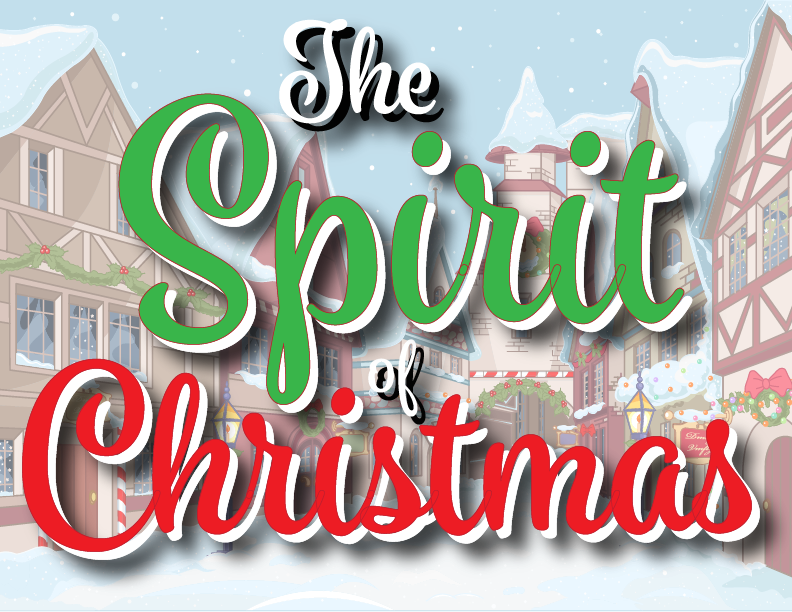 The Spirit of Christmas
December 7, 14, 21 @ 2:30pm
A family friendly Christmas variety show.
Crew
Renea Runnels       Director
Lorie Fry                  Assistant Director
Cast
Kat Wilkerson, J. T. Wilkerson, Netnaya Nicole, Jami Torres, Elijah Barrera,
Christopher Harris, Janet Harris
Buy Tickets
Jan 24, 2020

--

Feb 09, 2020

Russell Stage

by Roger Bean

Directed by Gregory R. Brown Musical Directed by Crystal E. Mata At her bachelorette party, Millie and her best friends dive into age-old questions about love, marriage, and the overwhelming dating game. As the celebration continues, the girls reveal scintillating secrets about their relationships as they poke fun and challenge each other to take control of their lives. Featuring smash pop-hits from the 1960s, this uplifting show reaffirms that during life's struggles, true friendship will unveil its everlasting strength. License: Steele Springs Stage Rights
CREW
Director
Music Director
Stage Manager
Assistant Director
Choreographer
Gregory R. Brown
Crystal E. Mata
Ann Dolbee
TBA
TBA
CAST
Millie
Sally
Florence
Dee Dee
Adriana Rodriguez
Amy Morneau
Teresa Stranahan
Juliet Barron

NEEDED IMMEDIATELY
FACILITIES VOLUNTEER(S)
PLT is in need of a volunteer(s) to take care of our Facilities issues, maintaining the physical building and immediate surrounding needs. (Groundskeeping not included) This volunteer would handle repairs and building issues as they arise, in a timely manner and contract / hire a professional repair person as needed.
Pasadena Little Theatre on Instagram
See what people are saying About Us

Teresa Warren

Patron

 I have to say this was one of the best plays I've personally seen at PLT. ( and I've seen some good ones too).
Sybil tugged at my heart and I started tearing up at the beginning of her speech but … literally … by the time she finished and left the stage I was sobbing….. extremely good acting and directing !!  I had to sneak out the front past the actors because I was a blubbering idiot .. Please pass this on to the actors and directors

Teresa Warren

David Gerany

Patron

Absolutely loved the venue and the play we watched, produced by Judie Valentine.
I Can't recommend this place enough, if you've never been, please do yourself a massive favor….GO.

David Gerany

Maria Tobias

Saw Who's Afraid of Virginia Woolf with daughter. Loved the performances! What a great little treasure in our neighborhood!!

Maria Tobias

Diana Lewis

My husband and I went and saw "The Spitfire Grill" last weekend. It was FANTASTIC!!!!! I felt completely drawn into the play. The setting, and costumes reinforc…ed the direction of the play, together with awesome musical character portrayals…giving the whole experience a five star overall performance. It is funny at times, emotionally charged and has a great story line. Don't miss your last chance to see this play. You won't be disappointed

Diana Lewis

Jim Tommaney

The Houston Press

Dear Gregory R. Brown, There's rarely space to mention a theater's physical facilities in a review but I do like your space.

"Just a note to say how much I appreciate the generous tiered seating, which provides such good sight lines for the audience. And the handrails in the aisles are useful to the older folk – I wish some of the larger theaters would copy! It's always a pleasure to see a well-designed theater."

Jim Tommaney

Pat and Rose Ann Cook

Playwright

Dear Greg,
Just wanted to drop you a line to say what a delightful time Rose Ann and I had on Friday night. You put together SUCH an excellent production and your direction was right on point. One of my bugaboos about staging comedy is pacing – seems as if so many directors these days never heard of it. But you have the knack and also the ability to transfer your energies to your cast. Also, you have SUCH a wonderfully talented, skilled and, best of all, enthusiastic group there. I can't speak for other authors but I just can't write enthusiasm into a play – that has to come from the performer. And your group really put forth that extra, and decidedly valuable, effort that makes a script a play, even a revue such as this one.
Thank you and your cast and crew. Really made our Christmas season to see your remarkable and, if i may say so, very funny show! I don't feel the least bit awkward about saying that last part because SO much of the comedy came from your cast!

Merry Christmas

Pat and Rose Ann Cook

Jim Tommaney

The Houston Press

Pasadena Little Theatre was one of ten local theatres mentioned in the Houston Press online Christmas list of praise.

"Candy canes and full stockings to the many Houston theaters which do such brilliant work. Here's a small sampling from a cornucopia of talent, in no particular order: "Pasadena Little Theatre for an excellent To Kill a Mockingbird and for the hand rails in the aisles that aid the elderly. "Best wishes, and thank you for the good work.

Jim Tommaney