May 06, 2016

--

May 22, 2016

1

by Neil Simon

Directed by Julie Owen Corie and Paul are newlyweds, fresh from their honeymoon. Corie is still enthralled with youth and marriage and wants their passionate romantic life to continue at full speed. Paul, however, wants to focus on his burgeoning career as an up-and-coming lawyer. When they don't see eye-to-eye about their apartment, their neighbors, and their sex drive, the new marriage experiences its first patch of rough weather.


Cast (In order of appearance)
Corie Bratter………………………Shannon Zamora
Harry Pepper (telephone man)..Billy Chmielewski
Delivery Man…………………….Carl Henderson/ Gregory R. Brown
Paul Bratter………………………..Russell Swanson
Ethel Banks………………………..Jada August
Victor Velasco……………………..Revis Bell
Production Crew
Director………………………………Julie Owen
Stage Managers……………………Joyce Barnett and Vivian Perkins
Light Design…………………………Vanessa Pearson
Light and Sound Tech……………..Vanessa Pearson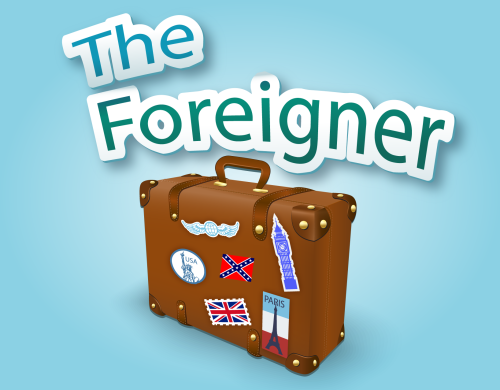 The Foreigner
Comedy by Larry Shue
May 8th & 9th, 7:00 pm
Synopsis
The story takes place in a fishing lodge in rural Tilghman County, Georgia where two
Englishmen, Froggy and Charlie, arrive as guests. The shy Charlie agreed to accompany Froggy
on the trip after his sick wife begged him to go. When people at the lodge try to talk to Charlie,
however, he remains silent: he is terribly shy, depressed about his wife's illness, and cannot find
the words to reply. Froggy claims that Charlie cannot talk because he is a "foreigner" from an
exotic country, and does not understand English. Taking the explanation that he's a non-English
speaker as fact, the lodge's guests quickly begin revealing their secrets, and Charlie soon
discovers scandals amongst some of the residents of the lodge.
Read More
Jim Tommaney

The Houston Press

Dear Gregory R. Brown, There's rarely space to mention a theater's physical facilities in a review but I do like your space.

"Just a note to say how much I appreciate the generous tiered seating, which provides such good sight lines for the audience. And the handrails in the aisles are useful to the older folk – I wish some of the larger theaters would copy! It's always a pleasure to see a well-designed theater."

Jim Tommaney

Pat and Rose Ann Cook

Playwright

Dear Greg,
Just wanted to drop you a line to say what a delightful time Rose Ann and I had on Friday night. You put together SUCH an excellent production and your direction was right on point. One of my bugaboos about staging comedy is pacing – seems as if so many directors these days never heard of it. But you have the knack and also the ability to transfer your energies to your cast. Also, you have SUCH a wonderfully talented, skilled and, best of all, enthusiastic group there. I can't speak for other authors but I just can't write enthusiasm into a play – that has to come from the performer. And your group really put forth that extra, and decidedly valuable, effort that makes a script a play, even a revue such as this one.
Thank you and your cast and crew. Really made our Christmas season to see your remarkable and, if i may say so, very funny show! I don't feel the least bit awkward about saying that last part because SO much of the comedy came from your cast!

Merry Christmas

Pat and Rose Ann Cook

Jim Tommaney

The Houston Press

Pasadena Little Theatre was one of ten local theatres mentioned in the Houston Press online Christmas list of praise.

"Candy canes and full stockings to the many Houston theaters which do such brilliant work. Here's a small sampling from a cornucopia of talent, in no particular order: "Pasadena Little Theatre for an excellent To Kill a Mockingbird and for the hand rails in the aisles that aid the elderly. "Best wishes, and thank you for the good work.

Jim Tommaney