Check this page often for upcoming audition notices for the Pasadena Little Theatre productions.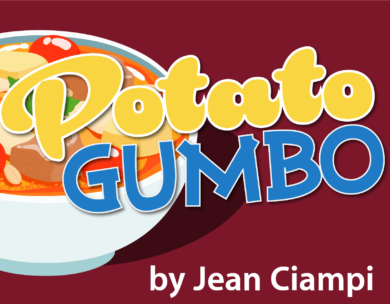 Potato Gumbo
by Jean Ciampi
Directed by Julie Owen
January 27 and 28 at 7PM
Auditions will consist of cold readings from the script.  Resumes and head shots are welcomed.Rehearsals will start February 4th and show runs March 15th through March 31st.Contact the director at jokoclc@aol.com with questions.
Synopsis
Gretchen Nelson could create the ideal gumbo recipe utilizing the unlikely ingredient of potato if she could only get from her Central Texas retirement community to the famed School of Cooking in New Orleans. Fellow retiree Thomas Trahan, already caught by her whimsical charms and light-fingered ways, is soon drawn into Gretchen's off-beat schemes.  Throw in an overbearing daughter hell-bent on saving Gretchen from herself, Thomas's supportive son, a couple of helpful and hilarious friends and a dictatorial manageress, and you have, in short, a recipe for a very real and gently comic serving of the daunting challenges of getting older.  Written by Texas playwright, Jean Ciampi
Characters Needed: 
Gretchen Nelson – older woman with a propensity to acquire things that don't actually belong to her (60's-70's)
Thomas Trahan – an active, older widower who's not quite ready to give in to just being old (60's-70's)
Barbara Winter – Gretchen's responsible adult daughter who is trying to balance the challenges of becoming a parent to her parent (40's-50's)
Jack Trahan – Thomas's easy-going and supportive adult son (40's-50's)
Jim Cappazolli -older gentleman with a cane, a slightly outrageous wardrobe and the recipe for an assortment of cocktails (60's-70's)
Gail Johnson – older woman, a true lady and the friend we all wish we had (60's-70's)
Donna Holbrook – administrator at Casa della Vecchia.  A middle-aged woman who can be rather two-faced – and neither face is pretty (40's-50's)