Check this page often for upcoming audition notices for the Pasadena Little Theatre productions.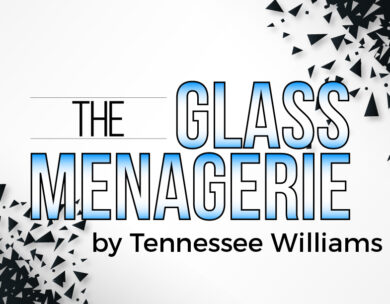 The Glass Menagerie
by Tennessee  Williams
Directed by Alric Davis
AUDITION DATE CHANGE:
Auditions will now be Sunday and Monday, January 26 and 27, from 7pm – 10pm
Director will use specific sides from the play for auditions; memorized preferably.  Contact
gregbrown526@hotmail.com
for sides to be sent for the character(s) for which you will be auditioning.
Character descriptions:
Amanda Wingfield The mother whose husband deserted her years ago leaving her with a son and daughter to raise. She lives partially in the world of her youth and her gentlemen callers in order to escape the brutalities of today's world. Steely and ruthless, but capable of being caring and compassionate.
Tom Wingfield Her son who is employed in a shoe warehouse in order to support the family. He is a poet by nature and feels that his environment is destroying his creative abilities. Exists as the narrator and outlier of his little universe.
Laura Wingfield The daughter who is slightly crippled. She has retreated from this world and lives in a world of old phonograph records and little glass animals. May have disability or exist on Autism spectrum.
Jim O'Connor The "emissary" from the world of reality. He is the average or ordinary young man who brings a touch of the common world into the Wingfield world of dreams. May range from charming gentleman to self-aware brute.