Check this page often for upcoming audition notices for the Pasadena Little Theatre productions.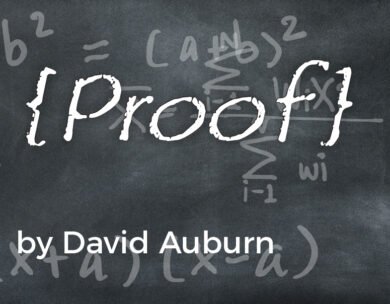 Proof
Drama by David Auburn
Zack Varela
Auditions Sept 29th & 30th
All female roles are filled. Looking for two men to complete cast. Auditions will consist of cold readings. Please bring a head shot and monologues are not required. This production will not presented traditionally rather will be presented as a memory play using heavy tech and projection mapping. 
TW: sex, physical touch, grief, death, and mental health.
Rehearsal Dates: Oct 20th – Nov 14th
Performance Dates: Nov. 15th – 24th
Character Breakdown
Hal – Late 20's – Mid 30's – Male – Any Ethnicity
Doctoral student. Currently in school. Runs daily and belongs to a nerdy rock band. Has a crush on Katherine (lead character).
Robert – Late 50's to Mid 60's – Male – Any Ethnicity
Deceased father of Katherine and Claire. Mathematical genius gone too soon. Struggled with mental illness in the later years of life.