Check this page often for upcoming audition notices for the Pasadena Little Theatre productions.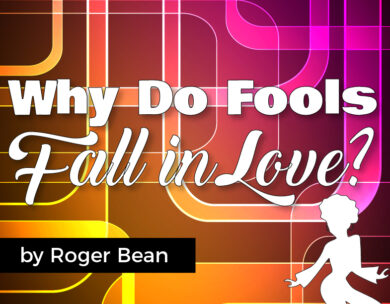 Why do Fools Fall in Love?
PLT is holding auditions for this fun 1960's musical by Roger Bean. You should prepare to cold read, do some slight dance/movement and sing a verse and chorus of a song in the style of the show (ie. The Chiffons, The Ronettes, The Chordettes, Tina Tuner and Burt Bacharach).
Please bring your track on a device that has a headphone jack. You will also be asked to harmonize with a track that will be provided.
Please email gregbrown526@hotmail.com for your audition time. Multi-racial casting.
Audition times are: Saturday, November 9, 2pm – 5pm, and Sunday, November 10, 7pm – 10pm.
Performance dates are January 24 – February 9, 2020.  This is a non-paying gig.
Snyposis:
Millie's getting married! At her impromptu bachelorette party, Millie and her best friends dive into age-old questions about love, marriage, and the overwhelming dating game. As the celebration picks up steam and the drinks flow, the girls reveal scintillating secrets about their love lives as they poke fun and challenge each other to take control of their lives. Featuring smash pop-hits from the 1960s such as "My Boy Lollipop," "I Will Follow Him," "You Don't Have to Say You Love Me," and "Hey There Lonely Boy," this uplifting show reaffirms that during life's struggles, true friendship will unveil its everlasting strength—and often with a real rockin' beat!

Millie: Mezzo-Alto. The bride-to-be. The perfect blend of a 60's homemaker icon, coupled with self-doubts about her cheating fiancé and her ability to deal with it. Her overriding desire for perfection is what stands in the way of achieving a well-balanced and healthy relationship.

Sally: Mezzo-Soprano. Millie's best friend, and true polar opposite. Sally has a hip, cavalier attitude toward relationships. She is sassy, savvy, and liberated: a world-weary realist whose rose-colored glasses were smashed long ago. It is with Sally's help and urging that Millie is finally able to face the truth of her relationship.

Florence: Alto-Bass. Overwhelmingly shy, Flo lives her life through what she hears, reads and dreams about. Sassy herself after a bit of alcohol, she bites back when attacked. Flo exemplifies the rules of the times without ever getting what she really wants or needs.

Dee Dee: Mezzo-Soprano. Flo's cousin from out of town. Dee Dee is an innocent and irrepressible romantic; eager and wide-eyed to learn more about the world, yet unbelieving in the harshness of its realities. A little bit of sugar goes a long way with Dee Dee and her overzealous sweet tooth.

Note: There are intricate harmonies throughout for everyone. Every character has mezzo-pop-belt solos.