Check this page often for upcoming audition notices for the Pasadena Little Theatre productions.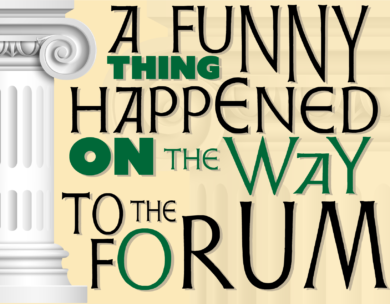 A Funny Thing Happened on the Way to the Forum
Music & Lyrics by Stephen Sondheim, Book by Bert Shevelove and Larry Gelbart
Directed by Zack Varela
Audition dates: Sunday & Monday, August 19 – 20, 7pm
Rehearsals are Sun-Th 7:00pm – 10:30pm starting on September 10th.
Tech week is October 14 – 17.
Show runs Oct 18 – Nov 4
If you are interested, please email the director to sign up for a spot at
zackvplt@gmail.com
Presented with a Twist
The treatment for this production will place the show inside a rundown casino floor show. The script itself will not be change but the theatre will be transformed into the Brown Nugget with performances happening in the Tookie Tookie Room. The costumes and set will resemble a floor show on it's 30th year running.
What to Prepare?!
Everyone interested in auditioning should be prepared to go through two rounds of auditions, singing and dance. For your music audition please prepare a 16 bar selection from any classic musical. An accompanist will not be present. Please be prepared with backing tracks or to sing acapella For the dance portion, a short combination will be taught. Headshots and resumes are not required but are appreciated.
Show Description
Broadway's greatest farce is light, fast-paced, witty, irreverent and one of the funniest musicals ever written. A Funny Thing Happened on the Way to the Forum takes comedy back to its roots, combining situations from time-tested, 2000-year-old comedies of Roman playwright, Plautus, with the infectious energy of classic vaudeville.
A Funny Thing Happened on the Way to the Forum is a nonstop laughfest in which Pseudolus, a crafty slave, struggles to win the hand of a beautiful, but slow-witted, courtesan named Philia for his young master, Hero, in exchange for freedom. The plot twists and turns with cases of mistaken identity, slamming doors and a showgirl or two.
Character Breakdown
Senex: An old man and father to Hero and husband to Domina.
Gender: Male Age: 45 to 70 Vocal range: G4 – B2
Domina: Senex's wife. A shrewish woman who dominates to the point of answering herself the questions she asks of others. Loves her husband deep down, but is outwardly controlling, demanding, and manipulative.
Gender: Female Age: 40 to 50 Vocal range: F5 – B3
Hero: The young son of Senex and Domina. He falls in love with Philia and agrees to give Pseudolus his freedom if he can help Hero woo her. Practical, privileged, romantic.
Gender: Male Age: 20 to 30 Vocal range top: G4 – B2
Hysterium: The chief slave in the House of Senex. Believes he is in control, but is actually Pseudolus' puppet to carry out his schemes. Anxious, conservative, loyal. He desperately wants everything to be in order.
Gender: Male Age: 20 to 55 Vocal range top: G5-D4
Pseudolus: A Roman slave, owned by Hero, who seeks to win his freedom by helping his young master win the heart of Philia. Quick-witted, scheming, childlike spirit.
Gender: Male (traditional) or Female Age: 30 to 50 Vocal range top: A4 – A2
Miles Gloriosus: The archetype of the braggart soldier. A captain in the Roman army to whom Marcus Lycus has promised Philia. Commanding, boastful, manly and strong.
Gender: Male Age: 25 to 35 Vocal range top: F5 – B3
Lycus: The owner of the house of Courtesans. Always out to make a profit, but also wants to provide good on what his business offers.
Gender: Male Age: 40 to 50 Vocal range top: F5- A3
Philia: A virgin in the House of Lycus whom we also find out is Erronius' daughter. She is promised to Miles and vows to give him bodily what he has paid for, but loves Hero and promises he will always have her heart. Young, pretty, devoted. An archetypal ingénue.
Gender: Female Age: 18 to 21 Vocal range top: G5-B3
Courtesans: From the house of Marcus Lycus. They will also double as cocktail waitresses at the casino. No lines but light group singing.
Gender: Female Age: 21 – 99
Proteans: The true ensemble of the show. They will play a multitude of roles, from soldiers, to women to natural elements. These roles are physically demanding. No lines but light group singing.
Gender: Male or Female Age 21 – 99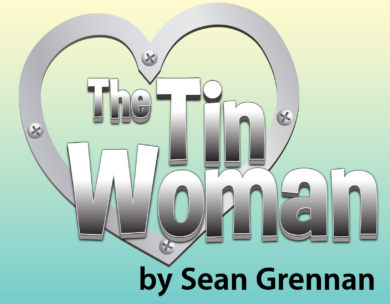 The Tin Woman
By Sean Grennan
Directed by Danielle Knight
Audition dates: Sunday & Monday, September 9-10, 7pm
Rehearsals are Sun-Th 7:00pm – 10:00pm starting on September 24th.
Tech week is November 5-8.
Show runs Nov 9 – Nov 18. 
Show Description
Instead of relishing her life after her heart transplant, Joy enters a downward spiral, unsure whether she truly deserves a second chance. Meanwhile, Alice and Hank mourn the loss of their son, Jack, whose heart was used to save Joy. At a friend's urging, Joy tracks down Jack's family to find closure. But are Alice, Hank, and their daughter Sammy ready to accept Jack's death? Based on a true story, The Tin Woman uses humor and pathos to explore loss, family, and what it means to be given a new life.  
Character Breakdown
JOY- Mid to late 20s, a freelance graphic artist. At the outset, Joy has received a heart transplant but is conflicted about what to do now. Smart, sometimes acerbic, attractive but rudderless with her new lease on life.
HANK- Early 60s. He is nearing retirement as head of a small building supplies company. Husband to Alice and father to Sammy and the now-deceased heart donor, Jack, Hank is pushing forward, trying very hard not to wallow in or even barely acknowledge his grief and guilt. He can be snappish, abrupt, and lately has been drinking more than he ought. He believes he is handling things just fine.
JACK- Mid 30's. An accountant with aspirations of being a professional photographer. He dresses fashionable; hipster-ish. Jack is dead on the outset but nonetheless appears throughout the show. He's not a ghost exactly, but more of a memory that lingers.
ALICE- Early 60's. Mother to the deceased Jack and to Sammy. She's a solid, loving, enduring presence. She knows her husband and is aware of what he is going through. She accepts his scorn until she doesn't anymore. A big heart that is dealing with its own pain while trying to hold the family together and do the right thing.
SAMMY- 20s-30s. A preschool teacher and Jack's younger sister. She's somewhat "new-agey" but with an enormous heart. She really wants to help in any way she can. She writes a blog where she might overshare her life, to Hank's consternation. She can give in too easily to her emotions but of everyone, she is the most in touch with them.
NURSE- Nurse is very competent if a bit annoying in her approach. She's by the book in all things, but probably because she is so busy, can sometimes condescend. A functionary but a positive person with a small religious streak.
DARLA-Somewhat flamboyant, artsy, and very caring for Joy. A singular soul in habit and dress. She worries and wants the best for her friend.
For more information, contact the director at dknight@pasadenaisd.org