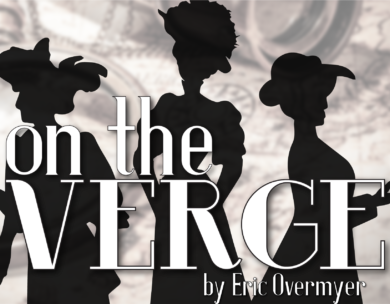 On The Verge
by Eric Overmyer directed by Lanier Young
Sunday, July 16 and Monday July 17 at 7PM
Auditions consist of cold reading from the script.
Synopsis
The year is 1888 when Mary, Fanny, and Alex, three women who are each intrepid world explorers in their own right, band together to conquer Terra Incognita, the last and most mysterious of unexplored territories. As they bushwhack their way through jungles, brave treacherous ice sheets, and negotiate passage across a bottomless Gorge, the ladies reminisce about their past adventures and sort out their personality differences. They encounter a chameleonic cannibal, an adorable
…
young Yeti, and a Troll demanding a toll…. as well as a number of mysterious artifacts: egg beaters, dirigibles, political campaign buttons, and newspaper clippings from the 1900s… On this one-way journey through space and time, each lady discovers her own unique destiny in the beautiful, loud, and brightly lit future. Eric Overmyer's On the Verge, or, The Geography of Yearning is a romping meditation on the outer and inner frontiers of the human condition, full of lyrical and hilarious dialogue and imagery both beautiful and surreal. It requires a sense of whimsy and a strong ensemble cast.
MARY
30s – 60s, Standard American accent. Mary is an intrepid world explorer of some note, a Victorian.
FANNY
30s – 40s, Standard American accent. Fanny is an adventurous world traveler and Victorian lady.
ALEX
…

20s – 30s, Standard American accent. Alex is a Victorian lady explorer, an experienced mountain climber.
FEATURED CHARACTER ACTOR
Grover, Alphonse, the Gorge Troll, the Yeti, Mr. Coffee, Madame Nhu, Gus, and Nicky Paradise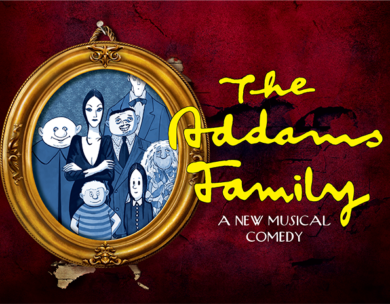 The Addams Family a new musical
Book by

Marshall

Brickman and Rick Elice – Music and Lyrics by Andrew Lippa
Bases on Characters created by Charles Addams
Directed by Craig Trauschke

Music Direction by  Crystal Elise Mata
Sunday, July 30th and Monday July 31st at 7PM
Performances October 13 – 29
This magnificently macabre new musical comedy features an original story, and it is every father's nightmare. Wednesday Addams, the ultimate princess of darkness, has grown up and fallen in love with a sweet, smart young man from a respectable family. A man her parents have never met. And if that wasn't upsetting enough, she confides in her father and begs him not to tell her mother. Now, Gomez Addams must do something he has never done before – keep a secret from his beloved wife, Morticia. Everything will change for the
whole family on the fateful night they host a dinner for Wednesday's "normal" boyfriend and his parents.
Gomez Addams: Age range 35-55
A man of Spanish descent, who adores his wife, takes great pride in his children, and is immensely proud to be an Addams; caught between his daughter and his wife he feels completely trapped and unable to make either happy, which is his greatest joy; must have great comedic timing, move well, and strong vocals.
Morticia Addams: Age range 35-50
Beautiful, leggy, the real head of the family and the critical and moving force behind it; easy comedic actress with a sexy, dry wit; feels her husband is hiding something from her and will use any tactic to lure the secret out; a strong dancer with strong vocals.
Uncle Fester Age range 30-50
Serves as the musicals narrator; child-like, hugely enthusiastic and totally incorrigible; a vaudevillian,
needs strong comedy and vocals.
Wednesday Addams: Age range 18-25 to play 18
Gothic, witty with a terrifically dry sense of humor; just wants her family to be "normal" for
one night to meet the parents of the boy she's fallen in love with.
Pugsley Addams: Age range 16 – 25 to play 12-16
A charming, funny, husky boy who loves being tortured by his sister; he wants to ensure he won't lose his
sister to her new boyfriend so he takes matters into his own hands; strong, high vocals. Voice not yet changed.
Grandma: Age range 35+ to play a feisty 102 yr. old woman
Fun and quirky, but don't mess with Grandma; comedic actress with strong character vocals.
Lurch: Age range 25-50
Seeking actors at least 6'1 – the taller the better; a man of very, very few words, often spoken at half speed;
most of what he utters is long, plaintive groans, some tinged with irony or exasperation.
Mal Beinecke: Age range  40-55
Stuffy father of 19 year old Lucas and exasperated husband to his rhyming wife, Alice; thinks the Addams'
are beyond strange and does not want to spend time having dinner with them, much less be related.
Alice Beinecke: Age range  40-50
Mother of 19 year old Lucas, devoted to her family so she puts aside her own desires; while at the Addams Family dinner party, she drinks a potion that causes her to let her hair down and speak her truth; very strong comedic actress
Lucas Beinecke: Age range 18-25 to play 19
Attractive, in shape young man; fell in love with Wednesday Addams and plans to marry her; experiences the youthful pain and drama of young love and struggles with the differences between his family and the Addams family
The Ancestors: Age range  20+
Sing and have a fun, quirky sensibility.
Headshot and resume preferred but not mandatory.
Auditions will consist of cold readings from the script, a vocal audition and be prepared for a dance combination. Please prepare a verse and chorus of a contemporary musical theatre piece; preferably that shows off your vocal range.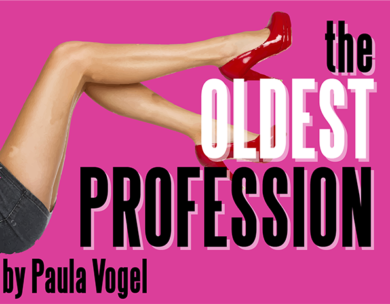 The Oldest Profession
Comedy by Paula Vogel a play with music, not a musical
Stage direction by Gregory R. Brown – Music directon by Zack Varela
Sunday & Monday, August 13 & 14, 7pm
Performances: September 22 – October 1
5 women – ages 60+, open to all ethnicities
On the cusp of Ronald Reagan entering the White House, five aging practitioners of the oldest profession are faced with the age old question of how to survive as the world changes and time  passes by.  With wit, compassion, and humor, they struggle to find and learn new tricks as they fight to stay in the life.  (Contains adult language…but no gd's)
Characters:
VERA – The youngest in the group:  loyal, sensitive, no matter her years, still a girl.
Loves the sun, loves food.  Still a devout Catholic. Strong work ethic.
EDNA – The next in line. A good time girl. A little bit brassy. Loves her work;
assigned to the more adventurous clientele.
LILLIAN – Age has been gentle. Turns the heads of much younger men.
Sure of herself, a woman of great style and great audacity. The rose of Mae's stable.
URSULA – Determined. Believes in rules, merit promotion, and supply-side economics. Ursula does not suffer fools gladly (and the sound of Vera eating with loose dentures has been an irritation for over a decade). Fond of adages and wives' sayings from her parents' generation. She is usually in the right, and does not understandy why her good intentions are not more welcomed in the stable.
MAE – A self-made woman, a leader who finds the management of men ridiculously easy,
and has mastered the management of women as well. She looks after her girls.
All of the women are vibrant and sexy. They've been together for quite
some time and could teach much younger women a thing or two.
Cold readings from the script, HOWEVER, songs will need to be prepared from the list below.
We will probably need only one verse but each are full of double entendre. The intent is to "sell" the song and interact with the "audience." As most of the cast will be breaking the 4th wall and approaching the audience during their interlude, we need to see that you can entice the audience members (especially male patrons) to follow you. Embarrass us, lose any inhibitions.
You're portraying an aging prostitute that started in Storeyville in Louisiana.
CHOOSE FROM ONE OF THESE THREE SONGS:
I Need a Little Sugar in My Bowl – Bessie Smith
https://www.youtube.com/watch?v=gGypxhxCE5Q
Back Door Man – Vanita Smythe
https://www.youtube.com/watch?v=l-WhOJ4wMBY
It's Tight Like That – Clara Smith
https://www.youtube.com/watch?v=JEleM86fPtE
We will be working on making tracks available for the songs, however, they will most likely
not include the tune, as they are mostly for backup to the song (just as they are in the recordings).
cast will be provactively dressed for their interludes only and must be comfortable with their body image.
for more information contact:
gregbrown526@hotmail.com
713-540-9489