Check this page often for upcoming audition notices for the Pasadena Little Theatre productions.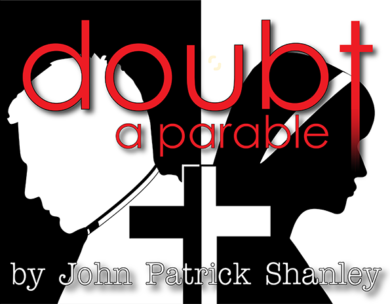 Doubt, A Parable

Drama by John Patrick Shanley
Directed by Zack Varela
Audition dates: January 7, 7pm
Performance dates: February 23 – March 4
Black Box Stage
In this brilliant and powerful drama, Sister Aloysius, a Bronx school principal takes matters into her own hands when she suspects the young Father Flynn of improper ralations with one of the male students.
Winner of the 2005 Pulitzer Prize and Tony Award.
Auditions will consist of cold readings. Monologues and head shots are not required. Actors should be comfortable with performing difficult and sensitive material in an intimate setting. This show will be performed in the round in our Black Box performance space.  Actors should also be comfortable with a large line load and a short rehearsal period.
To sign up for an audition, email director at zackvplt@gmail.com
Character Descriptions:
Sister Aloysius Beauvier (Female 50-70) – The head nun and principal of St Nicholas School. Driven by a high sense of duty but rigid and conservative.
Father Brendan Flynn (Male 30-40) – A middle aged priest. Articulate and personable.
Sister James (Female 20-30) – A young impressionable nun. Enthusiastic but inexperienced teacher.
Mrs. Muller (Female 30's) – The mother of Donald Muller, the school's first black student.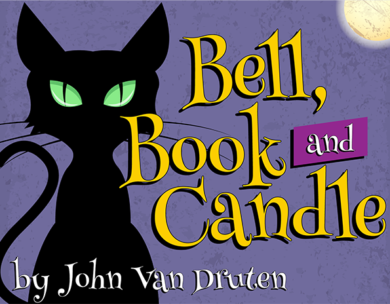 Bell, Book and Candles

Comedy by John van Druten
Directed by Kathleen Heffernan Pero
Audition dates: January 28 & 29, 2018
Performance dates: March 9 – 25, 2018
Main Stage
 Gillian Holroyd is a genuine, run-of-the-mill 1950s witch living in a typical New York apartment with her feline familiar,  Pyewacket. One day, a handsome publisher, Shep Henderson, walks into her building, and Gillian decides she wants  him – especially when she finds out a rival from her college days is his soon-to-be future wife. She decides to cast a spell over Shep, and he quickly becomes "bewitched" by her irresistible charms. Soon, however, Gillian finds her supernatural powers are in danger of being exorcised by the one thing stronger than any conjuring routine: True Love.  An enchanting, romantic fantasy full of urbane sophistication and wicked fun!
Gillian Holroyd:       mid-20s to mid-30s; a witch with principles – intelligent, stylish, very attractive
Shep Henderson:     30s – 40s; a relatively successful book publisher – professional, candid, charming
Queenie Holroyd:     50s – 60s; Gillian and Nicky's aunt – fluttery, eccentric, scattered
Nicky Holroyd:         20s – 30s; Gillian's slightly younger brother – engaging, naughty, cheeky
Sidney Redlitch:       50s – 60s; a "renowned" author and "expert" of the occult – clumsy, scruffy, always a little tipsy