Check this page often for upcoming audition notices for the Pasadena Little Theatre productions.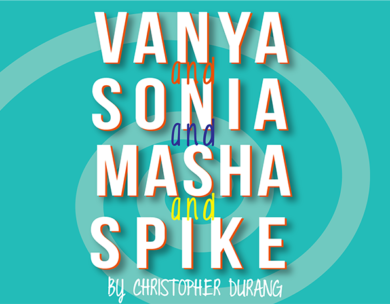 Vanya and Sonia and Masha and Spike
Comedy by Christopher Durang
Directed by Revis Bell
 Audition dates: December 4 & 5, 7pm
Performance dates: January 26 – February 11
Main Stage
 Middle-aged siblings Vanya and Sonia share a home in Bucks County, PA, where they bicker and complain about the circumstances of their lives.  Suddenly, their movie-star sister, Masha, swoops in with her new boy toy, Spike.  Old resentments flare up, eventually leading  to threats to sell the house.  Also on the scene are sassy maid Cassandra, who can predict the future, and a lovely young aspiring actress named Nina, whose prettiness somewhat worries the imperious Masha.
Character Descriptions:
Vanya – 50s, resigned to his life, more or less, at least compared to Sonia
Sonia – early 50s, Vanya's adopted sister, discontent, upset, regretful
Masha – 40s, glamorous and successful actress who goes gallivanting around the world
Spike – 29 or younger, an aspiring actor, sexy, self-absorbed, Masha's new companion
Nina – early 20s, lovely, sincere would-be actress, visiting her aunt and uncle next door. Star struck and energetic
Cassandra – 50ish, cleaning lady and soothsayer. Originally, played by African American actress with a Jamaican accent.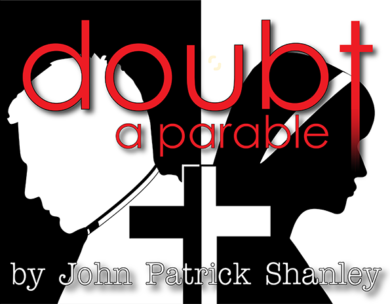 Doubt, A Parable

Drama by John Patrick Shanley
Directed by Zack Varela
Audition dates: December 17, 7pm
Performance dates: February 23 – March 4
Black Box Stage
In this brilliant and powerful drama, Sister Aloysius, a Bronx school principal takes matters into her own hands when she suspects the young Father Flynn of improper ralations with one of the male students.
Winner of the 2005 Pulitzer Prize and Tony Award.
Auditions will consist of cold readings. Monologues and head shots are not required. Actors should be comfortable with performing difficult and sensitive material in an intimate setting. This show will be performed in the round in our Black Box performance space.  Actors should also be comfortable with a large line load and a short rehearsal period.
To sign up for an audition, email director at zackvplt@gmail.com
Character Descriptions:
Sister Aloysius Beauvier (Female 50-70) – The head nun and principal of St Nicholas School. Driven by a high sense of duty but rigid and conservative.
Father Brendan Flynn (Male 30-40) – A middle aged priest. Articulate and personable.
Sister James (Female 20-30) – A young impressionable nun. Enthusiastic but inexperienced teacher.
Mrs. Muller (Female 30's) – The mother of Donald Muller, the school's first black student.