Check this page often for upcoming audition notices for the Pasadena Little Theatre productions.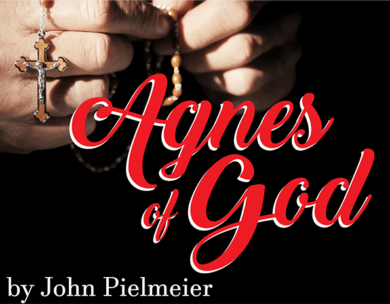 Agnes of God

Drama by John Pielmeier
Directed by Gregory R. Brown
Audition dates: Sunday & Monday, March 11 & 12, 7pm
Performance dates: May 4 – 20, 2018
Russell Stage (Main Stage)
A novice nun gives birth and insists that the child was the result of immaculate conception. A psychiatrist and the mother superior of the convent clash during the resulting investigation.
The stage play concerns Martha, the psychiatrist; the Mother Superior; and Agnes, the novice. There are no other characters on stage. All three roles are demanding for the actors playing them. Martha covers the full gamut of emotion during the play, from nurturer to antagonist, from hard nosed court psychiatrist and atheist to faith-searching healer. She is always on stage and has only three small respites from monologues or dialogue while Agnes and the Mother Superior enact flashbacks to events at the convent. The Mother Superior must expound the possibilities of miracles while recognizing the realities of today's world. Agnes is a beautiful but tormented soul whose abusive upbringing has affected her ability to think rationally.
Dr. Martha Livingstone – 40s +, recovering Catholic, a chain smoker so actor must be 1) current smoker, 2) ex-smoker, OR 3) someone that is able to fake smoking believably.
Mother Miriam Ruth – 60s, highly protective of Agnes,
Agnes – 20s, enigmatic, could be seen as naive/innocent, child-like, other-worldly. Be prepared to sing a song. Ideas are: Ave Maria (Bach/Gounod pref., Schubert ok), Glorias or Amen's from the Ordinaries of the mass, or a Christmas hymn. Angelic, not operatic.
contact director for more info: gregbrown526@hotmail.com