Check this page often for upcoming audition notices for the Pasadena Little Theatre productions.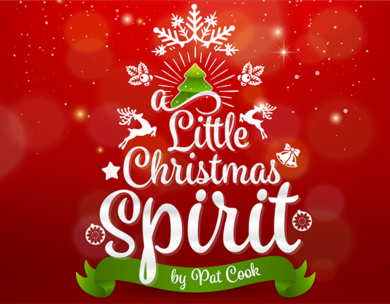 A Little Christmas Spirit
 by Pat Cook
Directed by Julie Owen & Carolyn McLeod
Auditions October 15th – 16th @ 7:00 pm
Performances December 1st – 17th
What would YOU do with the chance to step back in time? Would you make different decisions the second time around? These are the questions J.D. Morse finds himself facing when he steps over the threshold of Nick's Emporium and back into his early 20s.
Character Descriptions:
J. D. Morse:  A slightly bitter man, around 60, who spends most of his time on business and little else.
Jerry Morse:  J. D. as a young man, 20's, playful but a bit skeptical.
Nick:  A whimsical old store owner who delights in his family, in the season, and in helping people.
Mona (Adult):  A woman in her late 50's who doesn't complain but is nevertheless a bit sad.
Mona (Younger)  A friend of the family, around 20, who's content with her life but loves Nick's family.
Angelina:  Nick's wife of many years, slightly overbearing but with a kindly heart and giving nature.
Sandra:  Nick's oldest daughter, in her late teens, a wise cracking, but amiable character.
Kim:  J. D.'s daughter, around 30, who worries about her father and his lack of spirit.
Officer Niven:  A cop who's just doing his job so others might spend time at home.
Mary:  Nick and Angelina's 8 year old daughter who just wants to help.
Jenny:  Nick and Angelina's 7 year old daughter who say's "Me too."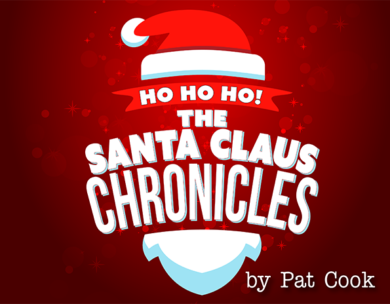 Ho Ho Ho! The Santa Claus Chronicle
Pat Cook
Directed by Renea Runnels
Auditions October 21st 10:00 am – 2:00 pm
Performances December 2nd, 9th, 16th,
During a special live edition of "The Santa Claus Chronicles" at the North Pole, Saint Nick's press secretary answers questions about the jolly guy. We also meet the elves who take care of the reindeer, and we hear from the elves who work the gift suggestion hotline. The biggest mystery at the North Pole is where is Mrs.Claus?
AUDITION INFO COMING SOON