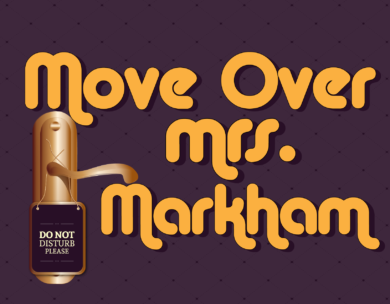 Move Over Mrs. Markham by John Chapman and Ray Cooney
Directed by Alan Gardiner-Atkinson
Assistant Directed by Carolyn McLeod
Auditions Saturday, March 11 3:00 to 6:00 PM in the Black Box
Sunday, March 12  7:00 to 10:00 PM in the  Black Box
Performance Dates May 5 through 21.
Set in the 1960's the action takes place in the top floor London flat of Phillip and Joanna Markham,currently be redecorated by the flamboyant and frustrated interior designer, Alister Spenlow.  On this night, Phillip and Joanna struggle to conceal the adulterous affairs of their friends, Henry and Linda Lodge. Their is  much deceit, mistaken identity and slamming of doors. Sylvie, a flirtatious made, Miss Smythe, a famous author of children's books, and two untimely guests, Walter Pangbourne and Miss Wilkerson add to the comic madness of this wild and wonderful farce.
Suggest age ranges below are not set in stone.
ALISTER SPENLOW, arty, flamboyant and often frustrated interior decorator.  25-35
PHILLIP MARKHAM, publisher of children's books. conservative in taste and conduct.  35-50
JOANNA MARKHAM, Phillip's wife, tries to be a voice of reason, but also has a passionate side  35-50
HENRY LODGE, Phillip's business partner, a confident ladies' man/35-50
LINDA LODGE, Henry's wife., a bit of an airhead, determined to have a revenge affair. 35-50
SYLVIE, a flirtatious Swiss maid, keen to have an affair with Alister. 18-30
MISS OLIVE HARRIET SMYTHE, famous author of children's books, prudish and very devoted to her "doggie woggies". 40-65
WALTER PANGBOURNE, an inept romantic, 40-65
MISS WILKERSON, a telephone operator looking for a good time. 18-40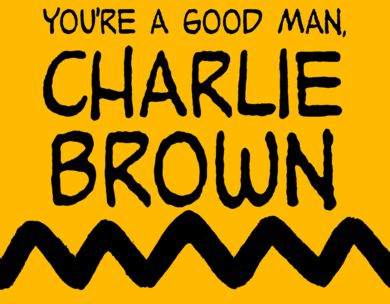 You're A Good Man, Charlie Brown
Auditions by appointment only
Performances: April 6-15 • BLACK BOX
Auditioners will be assigned a song from the show along with an accompaniment track when appointment is made. 
CHARLIE BROWN (Bari/Tenor—middle B flat to F)
LINUS VAN PELT (Baritone —middle B flat to E)
SCHROEDER (Tenor—middle B flat to high A flat)
SNOOPY (Tenor – middle C to A)
Females will be considered for all excluding Charlie Brown, so please audition.
For audition appointment and further information, contact the director:  azvarela@gmail.com